Wird geladen...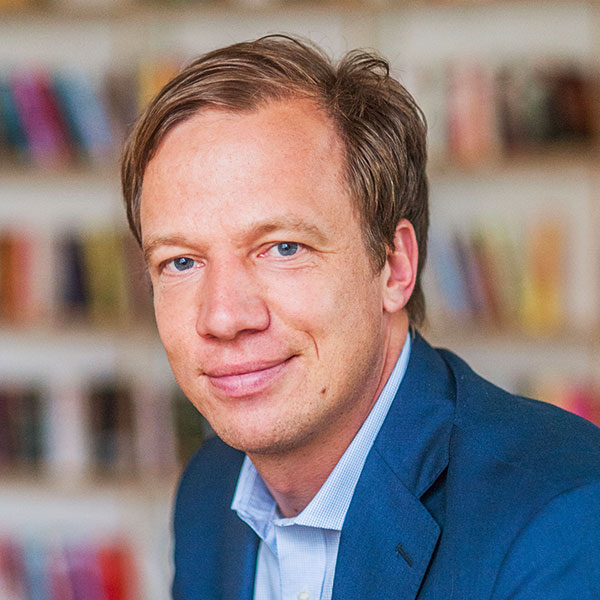 © Peter von Felbert
Innovative ideas are essential to securing the future of our publishing companies. It makes perfect sense for a company like Bonnier to support an initiative that gives new ideas the space they need to grow and develop. Christian Schumacher-Gebler
Bonnier Media
Thanks to its publishing companies arsEdition, Aladin, Carlsen and Thienemann-Esslinger, Bonnier is the market leader in the children's book segment. For its part, arsEdition is also the market leader in the gift book segment. The Bonnier Group enhances its already broad spectrum even further via its publishing companies Piper, Ullstein Buchverlage and Berlin Verlag, as well as Hörbuch Hamburg for audibooks. Taken together, these companies put Bonnier in third place in Germany among trade publishers. Bonnier actively encourages and implements innovations in a strategic way, as shown in its consolidated initiatives for publishers of children's books already underway in the field of augmented reality at Carlsen. These measures are designed to bring children's books into the digital age. In addition, the publishers Piper and Ullstein are active in the e-only segment via a number of new labels. Ullstein is also set to become the German cooperation partner of "NetGalley". "Manilla", a German-English joint venture, is the latest publishing addition to the German group. At Manilla, German-language books will be published in the English-speaking world, primarily in digital versions, with select print editions also in the works.
Christian Schumacher-Gebler
After finishing his training as a publisher and bookseller at Piper and completing a degree in business administration, Christian Schumacher-Gebler worked as a management assistant at Bonnier. He was active in Bonnier's expansion and moved to Berlin in 2004 after the company acquired Ullstein. In 2006, Bonnier made him Managing Director of Ullstein Buchverlage. During this period, the company's turnover increased from €37 million to €55 million annually. At the end of 2012, Ullstein topped the list of publishers in Germany. This phase also marked the founding of the social media platform known as "Vorablesen". In 2013, Schumacher-Gebler took up the position of COO, and on 1 January 2014 he became CEO of the German Bonnier Group.


---
You can also find us here