Wird geladen...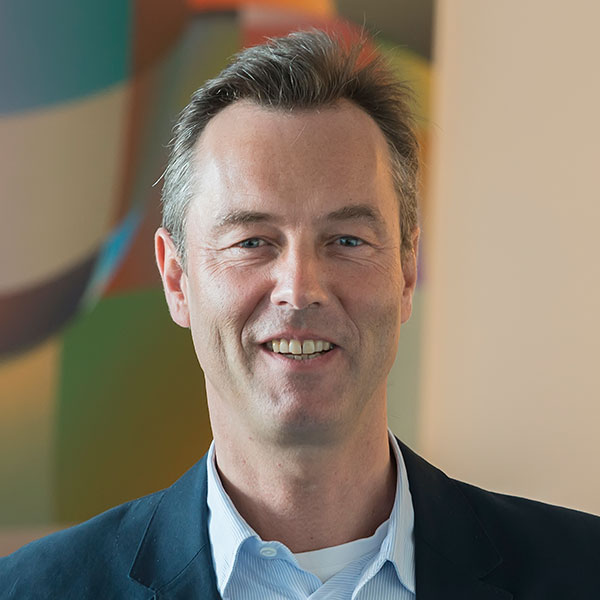 © Thomas Möller
Digital transformation has been the greatest challenge facing the media industry for many years now. And this trend is set to continue in the future. CONTENTshift represents an ambitious programme launched by the Börsenverein to network the industry with media-savvy startups. It also seeks to familiarise the industry with the unique ins and outs of startup culture. The programme is carefully thought out and organised, and all of us at Thieme are happy to provide support. I'm very much looking forward to all the interesting encounters and inspiring ideas. Martin Spencker
Georg Thieme Verlag
The Thieme Publishing Group is a market-leading provider of books, newspapers, electronic media and services relating to medicine and health as well as several adjacent disciplines in the natural sciences. For many years, the focus of their activities has been on the process of digital transformation in all of its media and communication products. The publishing group was one of the first to develop eBooks and eJournals, and today they offer several user-oriented online services and platforms for medical training and education as well as for scientific research. This includes such offerings as CNE – Certified Nursing Education, a training portal for medical care, Via medici, an e-learning portal for medical students as well as eRef, a digital reference database for securing medical procedures in hospitals and clinics. Subsidiaries of the publishing group, such as Thieme Compliance, Thieme DokuFORM, Anycare and RECOM, are innovative players in their market segments and leading providers of software and systems for efficient work processes in different professional groups in the healthcare sector. The goal of the publishing group is to use innovative solutions to improve the transfer of knowledge, communication, efficiency and process quality in the healthcare sector. For this reason, it is essential that we cooperate and collaborate with partners who can transform media-related ideas into successful business models.

Martin Spencker
Martin Spencker was trained as a publishing salesman at Georg Thieme Verlag in Stuttgart. Following that, he worked as a marketing manager at MacMillan Professional Books and Oxford University Press, both in New York. He then went on to study philosophy at the Jesuitenkolleg in Munich. In 1990, he became a publishing assistant at Verlag Eugen Ulmer in Stuttgart. In 1992, he returned to the Thieme Publishing Group, initially as Head of Marketing and Sales at the Ferdinand Enke Verlag, and since 1999 as Head of Publishing at the Georg Thieme Verlag.


---
You can also find us here