Wird geladen...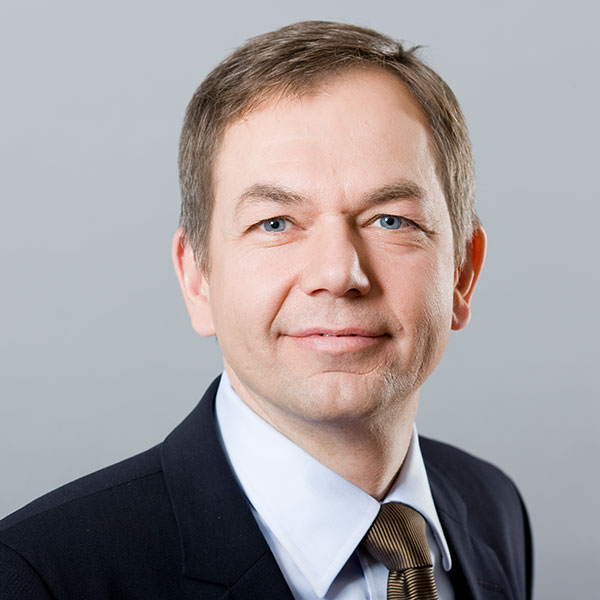 © private
The book industry is all about getting content to people in an entertaining manner, which is exactly what we do in the games sector as well. Our industries overlap in many ways, especially with regard to content and technology. The idea of exchanging ideas and experience across industry borders –exploring things like digital concepts, innovative business models and other collaborative opportunities – is very exciting, and this is why all of us at Nintendo have worked closely with companies in the book industry for many years. It's also why we're delighted to support a forward-looking initiative like CONTENTshift. For me personally, it's a great pleasure to be on the jury of this year's programme. Dr. Bernd Fakesch
Nintendo
Nintendo is the only company that manufactures portable and TV-based video-game consoles as well as all associated software. The company's product portfolio includes both the 2DS & 3DS-series handheld devices as well as the consoles known as Wii U and – since early March of this year – Nintendo Switch. In fact, the Switch hybrid makes it possible for the first time for users to play at home on their TVs as well as when they're away from the home docking station. Nintendo also offers a broad range of games software featuring internationally popular characters, such as Super Mario, Donkey Kong and Pokémon, as well as prize-winning series such as The Legend of Zelda.
Nintendo's strategy focuses on games that can be enjoyed equally by children, adolescents and adults. For example, they offer several multiplayer titles that tell exciting stories and provide fun for all generations in the family. Nintendo's game and console designers always have the people who'll be playing their games in mind: What do they consider to be 'fun'? How can we put a smile on their faces? How can we get the entertainment value across to users in a technically optimal manner? Indeed, the special charm of Nintendo games has always emerged from the company's self-image as a provider of entertainment – as well as from its almost 130 years of experience as a toys and games manufacturer.
Dr. Bernd Fakesch
General Manager Nintendo Germany/Austria/Switzerland
Dr. Bernd Fakesch was born in Hermannstadt in 1963 and has been general manager of Nintendo Germany since March 2004. In 2013 and 2014, the scope of his responsibility expanded to include Switzerland and Austria respectively. He currently manages all marketing and sales activities for Nintendo's entire product range on the German, Swiss and Austrian markets.
Fakesch holds a doctorate in business administration and has many years of experience in the entertainment industry. From 1995 to 2004, he was active in senior positions at the international music company BMG. For example, as sales manager of BMG Ariola Miller in Hamburg, he was responsible for overall distribution at the labels Europa and Ariola Express. In 1999, he took on the position of vice president Eastern Europe at the sister company BMG Entertainment. Under his leadership, BMG's subsidiaries in Poland and the Czech Republic were successfully restructured. In addition, he was also instrumental in the development of BMG Russia.
Fakesch began his career at the University of Augsburg. His academic work focussed on the fields of corporate management and organisation, finance and banking. In 1992, he moved to the private sector, initially as an executive assistant at Moksel AG, where he worked as a project manager to restructure the company in cooperation with Roland Berger. After that, he was active as a consultant on behalf of Bayer and Siemens, among others. Beyond his work in Germany, Austria and Switzerland, Fakesch gained international experience in Great Britain, Eastern Europe, Turkey, Israel, Australia and Southeast Asia.
Fakesch is married and has two children. He lives with his family near Frankfurt.
For more information on Nintendo, please visit www.nintendo-europe-media.com.
---
You can also find us here