Wird geladen...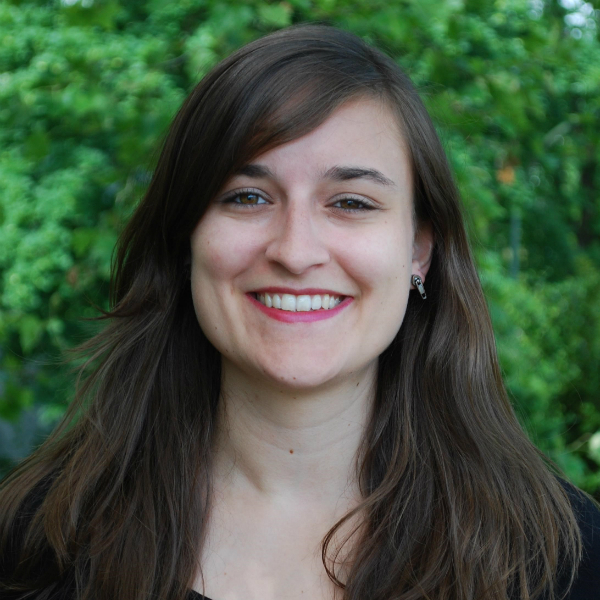 © Esther Su Roßkopf
Name: L-Pub, Leonore Kleinkauf
My start-up in a nutshell:
L-Pub stands for "Learning Publications". We enrich digital content with context-specific additional information and learning tools. We use an automated process, so we can add lots of value with minimal effort and expense.
Founded: 2015
Webseite: www.L-Pub.com
Facebook: storyplanetgerman
Twitter: @LPubCom
Our Team: We are a highly international team that shares a passion for books and new technologies. That's driven us to actually break language down into its individual components, which we then treat like data. As a result, we are able to considerably improve the digital reading and learning experience.
David P. Steel / Founder & Managing Director
Leonore Kleinkauf / Founder & Business Development
Battista Vailati / Founder & Software Engineer
Franck Valentin / Founder & Software Engineer
Vanessa Appoh / Computer Linguist
Anette John / Marketing Manager
Our founding story:
Everyone in our team has lived in different countries, so we know from experience the challenges of learning a foreign language. We all find that reading literature is a great way to expand vocabulary. We also know that technology could vastly improve the learning process. Currently, readers of digital texts look for information in generic dictionaries (which don't provide context-specific information) or on the internet (which takes them out the reading context). We realized what was missing was the link between the reading text and a curated, content-relevant dictionary. This led to the creation of L-Pub and the development of our new reading format: the L-Book.
Over time, we've discovered our technology can be applied to lots of areas beyond foreign-language learning. L-Books are perfect for any educational context, actually. But also for specialist publications, for example, providing definitions of technical terms or explanatory graphics, or providing a timeline in a novel whenever an important historical event is mentioned.
How my business idea changes the content industry:
L-Books provide a very hands-on improvement to reading and learning. They offer an added value that printed books or even conventional e-books can't, giving readers a real reason to read digitally. Readers get the chance to follow their natural curiosity to get immediate information that is relevant to them right at that moment, right in that context.
Specifically, the L-Book is a new digital reading format that works in existing reading platforms, with the addition of content-specific, curated information (translation, images, audio files, and definitions) just by clicking a word. An L-Book can even be a print book, and the readers access the context-specific information with an app. If needed, the L-Book can be expanded with various learning functions. So, for example, all unknown terms can be stored in a learning list and subsequently practices in a series of automatically-generated exercises.
The technology developed by L-Pub is based on standards and automated processes. So we are giving the content industry the chance to enhance digital content at a low cost and with little editorial work.
This is where I see us in the future:
Currently, we see the most potential in working with educational and specialist publishers, across all subject areas. We use our automated tools to convert their content into L-Books, which is a clear and immediate value add for their target groups.
Mid-term, we will continue to pursue our language-learning goals and cooperate with general interest publishers to convert their content into L-Books for foreign language acquisition. In the long run, we would like to include other languages with this model – like English, French and Spanish.

Mentor: Dr. Wolfgang Pichler
We learned about the CONTENTshift through the Börsenverein's Start-up Club, which we joined in 2015. We are very pleased to be one of the five finalists in 2017. CONTENTshift offers us the possibility to further refine our business model and to gain deeper insights into the industry, as well as get to know publishing experts and potential new clients. Naturally, CONTENTshift also increases the visibility of our start-up in the content industry. David P. Steel
---
You can also find us here