Wird geladen...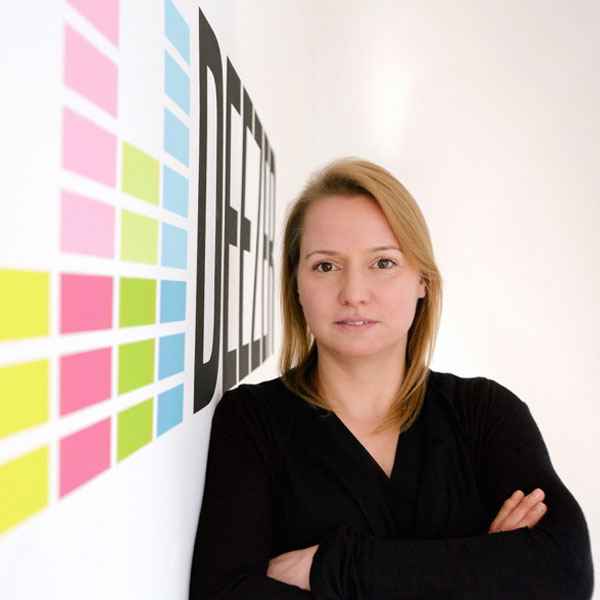 © Deezer
With the CONTENTshift programme, we can show that digital transformation and the development of new business models are not a threat but an important opportunity for the book industry. I'm curious to see what ideas will be pitched and can't wait to exchange views and experiences with everyone involved. Ellen Voráč
Deezer
Deezer connects 14 million monthly active users around the world to 53 million tracks. Available in over 180 countries worldwide, Deezer gives instant access to one of the largest and most diverse global music streaming catalogue on any device. Deezer is the only music streaming service with Flow, the unique mix of all your old favourites and new recommendations in one ever-changing stream. Based on an intuitive, proprietary algorithm and created by people who love music, it's the only place to hear all your music back-to- back with fresh discoveries tailored to you. Deezer is available on your favorite device, including smartphone, tablet, PC, laptop, home sound system, connected car or smart TV.
Making music happen since 2007, Deezer is a privately held company, headquartered in Paris with offices in London, Berlin, Miami and around the world. Deezer is available as a free download for iPhone, iPad, Android and Windows devices or on the web at Deezer.com.
Ellen Voráč
Ellen Voráč is the Senior Content Manager for Audiobooks at Deezer for Germany, Switzerland and Austria. She looks after all audiobook content and catalogue for the German market. Since joining the company in 2015, Voráč has continuously expanded the audiobook catalogue working with publishers including Argon, Lübbe Audio, Atmende Bücher and others. She has also been instrumental in creating the Deezer audiobook in-app, which features subdivisions by genre, a bookmark function to remember what users last heard, and a handy summaries of content – the latter two, which are unique features just for audio streaming users. Prior to Deezer, Voráč was Head of E-Book & Audio-Book at Zebralution, where she developed new distribution strategies for ebooks. Before that, Voráč worked as Head of Label Management at Finetunes. In this position she was responsible for driving forward digital change and the application of new technologies for audio content.
---
You can also find us here