Wird geladen...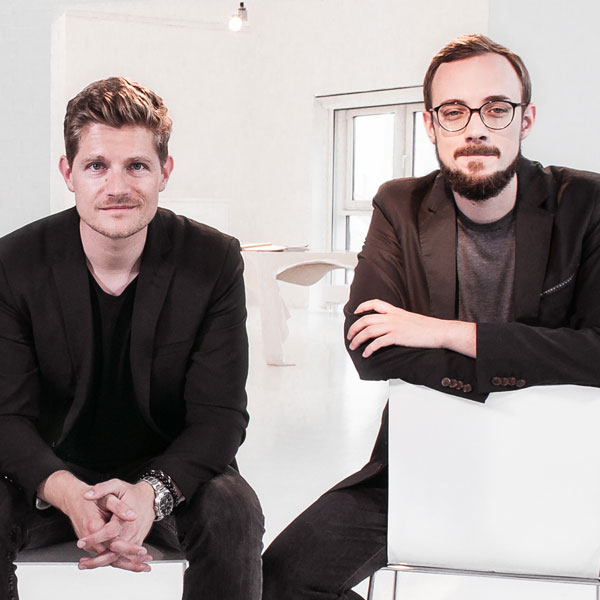 © private
As a content startup, we were looking for an accelerator that could support us both with publicity for our young team as well as with content-focused expertise. By participating in CONTENTshift, we are not only gaining prominent jury members as coaches, we are also gaining access to a unique network of publishers and content professionals. We became aware of the programme through the "Startupdates Newsletter". Marc Süß and Michael Schmitt
Name: Sigmund Talks
My start-up in a nutshell:
Sigmund Talks is a personal assistant for content marketing. An intelligent chatbot supports solopreneurs and small marketing teams in creating fantastic content – from the initial idea all the way to final publication. Sigmund Talks is based on the augmented intelligence platform known as SigmundAI, which enables automated text creation and optimisation. For more diverse content in half the time.
Website: www.sigmundtalks.io
Facebook: sigmundtalks
Instagram: sigmundtalks
Twitter: @sigmundtalks

Our team:
Marc Süß studied media design and innovation management before going on to work as a creative director in agencies as well as on a freelance basis. Today, he draws on years of experience in brand strategy, communication strategy, campaigning and content marketing to his work at Sigmund Talks.
Michael Schmitt is an engineer with a master's degree in marketing und innovation. He worked for more than six years as a product manager and developer in startups and innovation projects. With his deep understanding of digital technologies and data-driven innovations, he is the motor driving the advancement of SigmundAI.
Our founding story:
The two co-founders Michael and Marc combine their expertise in technology and creativity in digital product solutions. They met during their masters studies at Steinbeis SMI Berlin and have worked together in various constellations ever since, most recently at their joint design and innovation company Gravitales in Hamburg.
From out of their shared expertise in online and content marketing, they discovered the need for a content automation solution for SMEs; the result was Sigmund Talks. Their shared vision is to empower people and brands in the digital era to successfully tell their stories.
How my business idea changes the content industry:
Sigmund Talks empowers people and brands to tell their stories successfully. In the form of a chat bot with its own AI, Sigmund automatically generates content for company-specific content marketing. For more diverse content in half the time.
Mentor:Ronald Schild (MVB)
---
You can also find us here