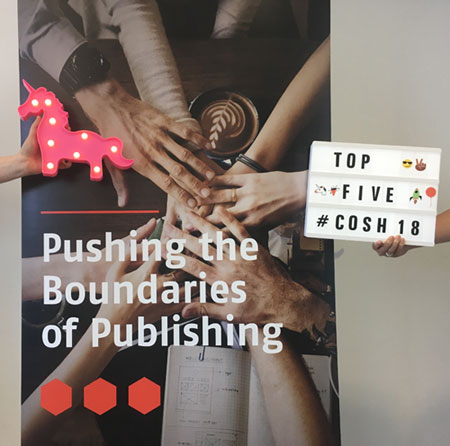 Five startups from Germany, Latvia and Romania are vying to become this year's 'Content Startup of the Year'. The final five startups, which were selected by the CONTENTshift jury out of 32 submissions from nine different countries, will be taking part in the Börsenverein Group's CONTENTshift accelerator. In the coming three months, the young founders will attend coaching sessions and participate in a joint workshop weekend. The CONTENTshift accelerator is designed to help each young company gain access to an international network of investors, entrepreneurship experts and industry authorities. With business models covering everything from artificial intelligence, knowledge management to the handling of automated content, this year's five startups truly reflect the broad spectrum of today's media and content industry.
The following startups have been chosen:
Jury spokesperson Dominik Strähle, Senior Manager Digital Products at Thalia, said the following: "The startups and business models associated with our five finalists provide further evidence that founders in Europe are making the most of future technologies – and doing so with a great deal of confidence. Whether machine learning or the development of new ecosystems and digital strategies designed to promote reading – there is no doubt that all of these concepts will have a tremendous influence on our industry. We are delighted to be able to support these startups by means of our CONTENTshift programme and thus to foster fresh momentum for innovation and cooperation in the book and media industry".
Besides Dominik Strähle, the CONTENTshift jury includes Detlef Büttner (Board Member, Börsenverein des Deutschen Buchhandels, Lehmanns Media), Per Dalheimer and Nina Hugendubel (Hugendubel), Michael Döschner-Apostolidis (Spokesperson of the Börsenverein's IG Digital, Holtzbrinck ePublishing), Dr. Leif Göritz (Thalia), Dr. Bettina Hansen (Georg Thieme Verlag), Dr. Wolfgang Pichler (MANZ'sche Verlags- und Universitätsbuchhandlung), Ronald Schild (MVB Marketing- und Verlagsservice des Buchhandels), Ellen Voráč (Deezer).
The founders will appear at the 2018 Frankfurt Book Fair to take part in the decisive final pitch in front of the jury and public. After that, the 'Content Startup of the Year' will be announced and receive €10,000.
---
You can also find us here